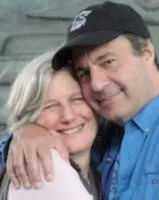 HOLISTIC THERAPY for BODY, MIND & SPIRIT

We help people of all ages say "YES" to life.

Judy and Neal work individually and often work together as co-therapists for couples and some family sessions*
We offer you deep, time-tested approaches that have the power to change a life for the better at a pace that feels right.
For those in or considering life partnerships. Embodied Couples Work emphasizes productive "conflict engagement" and the power of the couple's "shared energy field" as a springboard to personal growth.

Skilled in family systems, we can support any one within the family -- adults, young people, parents and couples. We also know that individuals need to differentiate from the shared energy system of the family in order to express their own essence.
* If you are a couple or family working with both of us, you will benefit from the combined insights, knowledge and participation of a husband and wife therapy team. The blend of male and female perspectives in this premium service can often enhance results.