Back To Thinking Outside The Box
Judy Gotlieb and Neal Brodsky on Video
\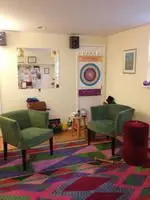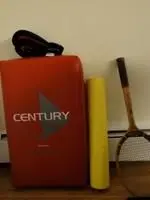 In NYC, suburban Connecticut and Online
We are therapists who work deeply with adults and children to break through blocks held in the body so that individuals may emerge from families of origin to the possibility of full self-expression in life.
We create safe space.
We build capacity in our clients to both explore and contain emotions.
We engage with the healing power of imagination.
We listen for the authentic longings of each person
We allow ample time for the dynamic play of individual life to emerge.
We are curious what you may do today with this precious life you have been given!

We offer a dynamic experience of sensing emotions within the body as well as the mind. As family therapists with knowledge of how family systems work, we are dedicated to helping people break through problems that may span multiple generations. Deciding what to bring forward from the past and what to let go at the level of body, mind and spirit is powerful for any individual and positive effects are inevitably felt within the client's family.

Core Energetics is about nurturing the ability to find what is felt as the CORE or "Center of Right Energy" for each individual or within a family system.This energizing work supports and builds life force and leads to greater pleasure, aliveness, and fulfillment.
Deep thanks to colleague, Kathleen E. Scheg for her wisdom below:
Core Energetics Map of the Personality