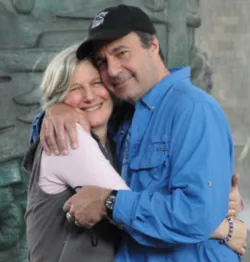 LOVE YOUR LIFE....you deserve it.

We guide you as individual therapists or as co-therapists in a non-judgmental, caring way in the direction of embracing positive and lasting change, providing experienced professional support.
The work we do will get you and family members energized, focused and grounded.
Sessions are available by TeleHealth only.

As online couples and family specialists, we have also served a broad range of multicultural and expat clients in the U.S., Europe, Africa, the Caribbean, Israel and the Middle East and Far East.
To schedule a session or contact us fill out the form below: